These are tempestuous times when the country is divided as never before in modern history and when the premises of the social contract are being put to the test by the challenges of the 21st century. In that context, the Gerald Huff Fund for Humanity, in collaboration with the Othering and Belonging Institute at UC Berkeley and facilitated by the Consensus Building Institute, brought together a distinguished, diverse group of organizational leaders and academics to craft a vision where:
This vision reflects a year of preparation and dialogue among a diverse group of 16 leaders in economic and social policy, social activism, religion and spirituality, worker agency and voice, automation and the workplace, innovation in education, and place-based community development. 
Click on the pictures for full bios.

Press Release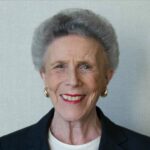 Automation, Opportunity, and Belonging: Vision and Foundations for a Better Society is intended to spark and inform dialogue on long term goals for social change among activists, philanthropists, and business and government leaders. September 07, 2021 01:27 PM Eastern Daylight Time SAN FRANCISCO–(BUSINESS WIRE)–Today, the Gerald Huff Fund for Humanity in
Read More

Podcast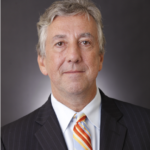 Gisele Huff, education policy specialist and president of the Gerald Huff Fund for Humanity, along with john a. powell, director of UC Berkeley's Othering & Belonging Institute, talk about the motivations and process behind the soon-to-be-released report, "Convening on Automation, Opportunity, and Belonging: Vision and Foundations for a Better Society."
Read More